When you make the investment to improve your outdoor living space, it only makes sense to ask how long that investment will last. This makes even more sense when it comes to composite decks, as you want to ensure your investment in a material advertised for durability will be worth it and last as long as possible.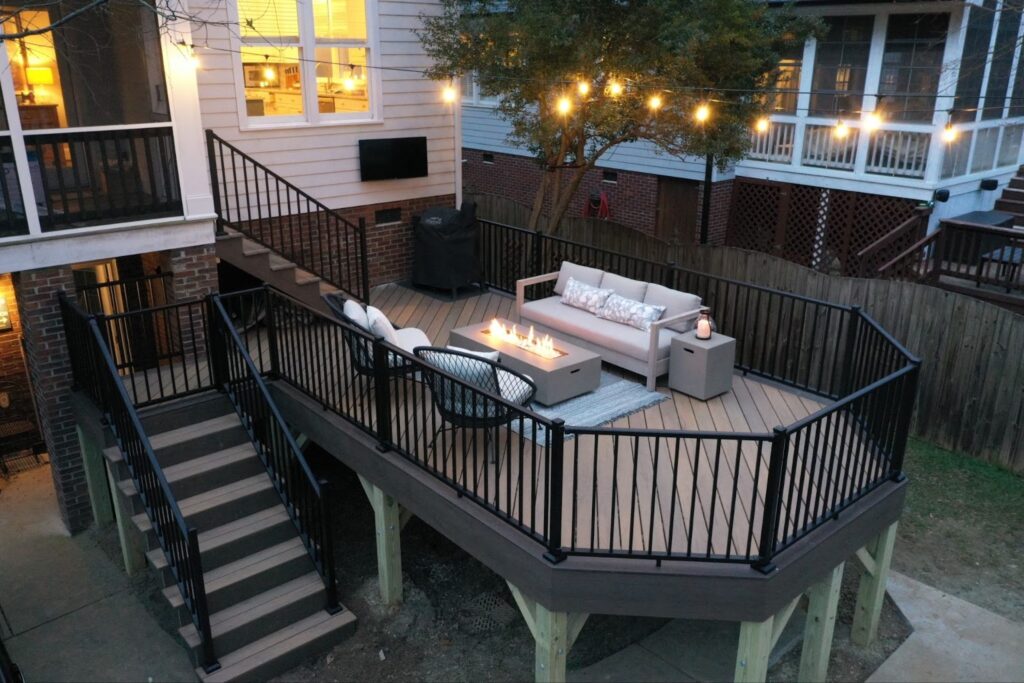 What Is The Durability Of A Composite Deck?
Well, if you have done any primary research, you might know that the durability of a composite deck is perhaps the primary advantage when making that investment. But just how long can you expect your very own composite deck to last?
With top of the line composite decks, built with the care and precision that A Deck Above offers to every one of our customers, you can expect a lifespan of 25 to 30 years. Well worth the investment, in our humble opinion!
When you do decide on composite as your material of choice, then the decision becomes what brand to go with, and we can help you on each step of the way. Our expert advice comes from years of experience. We know what works, and works well!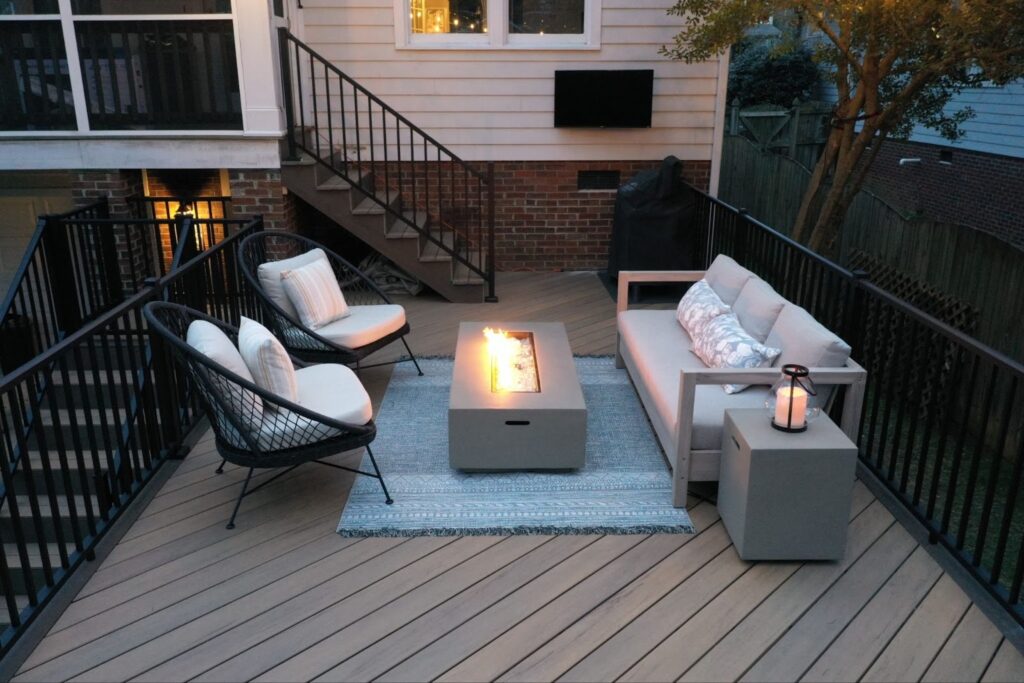 Deciding On A Type Of Decking
When A Deck Above builds composite decks, we recommend you turn to an option offered by Trex or TimberTech. They stand alone, in our opinion, and act as our composite products of choice. These companies were pioneers in the composite deck space, and their decades of experience is obvious in the quality and durability of their products. There's a reason folks turn to them for composite decks, they are simply the best.
These two composite deck manufacturers also boast limited lifetime warranties that can last between 25 to 50 years, and they come with fade and stain warranties on top of that. You can expect extra durability protection when you choose to go with a composite deck built by A Deck Above.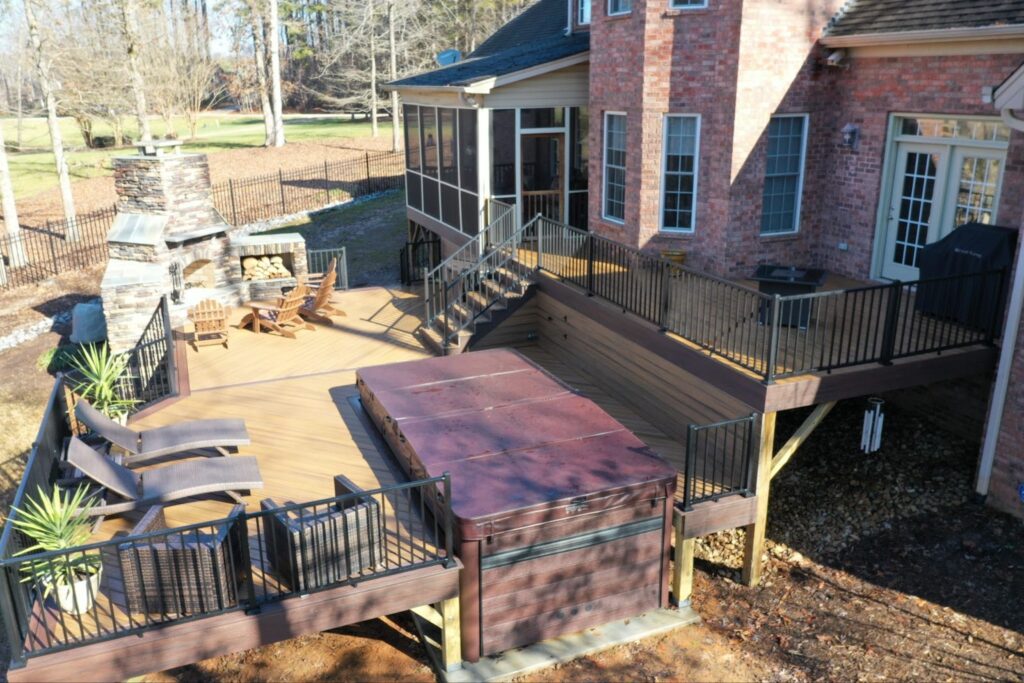 Why are composite decks so extremely durable compared to other decking material? It comes down to taking the best of both worlds, of wood and synthetic material.
Composite decks are made with a mix of wood and synthetic fibers that work together to create a strong, scratch-resistant, durable material that adds an extra decade or more to a deck's lifespan than a wooden deck can claim. This is without sacrificing the classic look and feel of wooden decks too!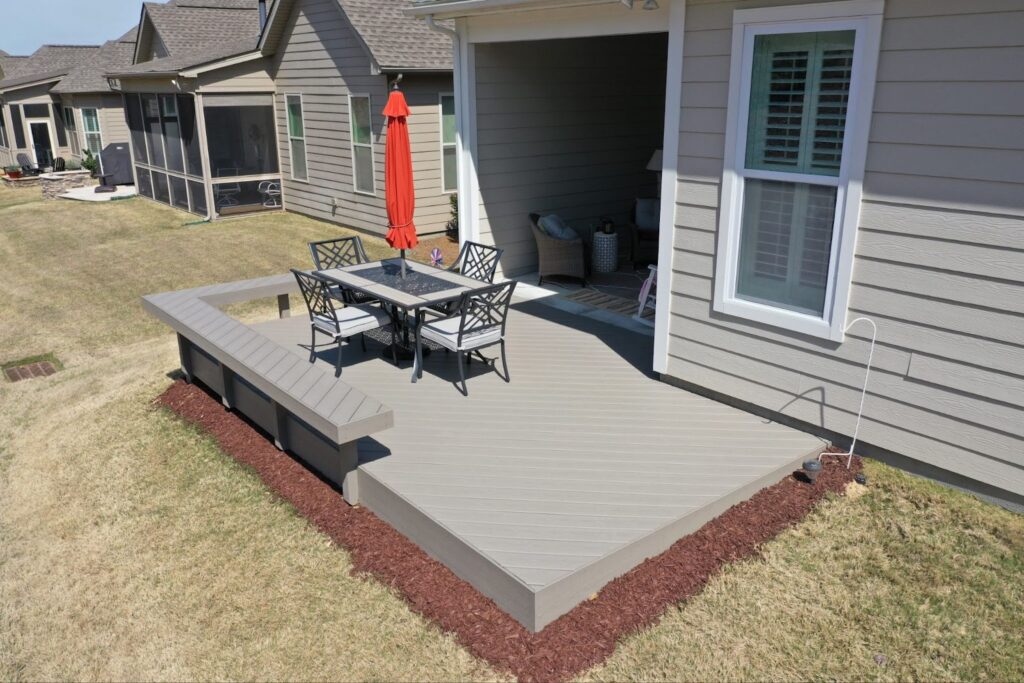 These products we use are so similar with regards to durability, that it often becomes an aesthetic choice at the end of the day. Perhaps you like the look of one versus the other. With a consultation, we will recommend the right option for you. Rest assured, at the end of the day, both are fantastic options for your composite deck project.
Both brands feature composite boards sealed by polymer caps. The polymer cap offers protection from wear, tear, and the elements. The composite is allowed to "breath" in different degrees by the two companies, but the strength and durability remains very similar.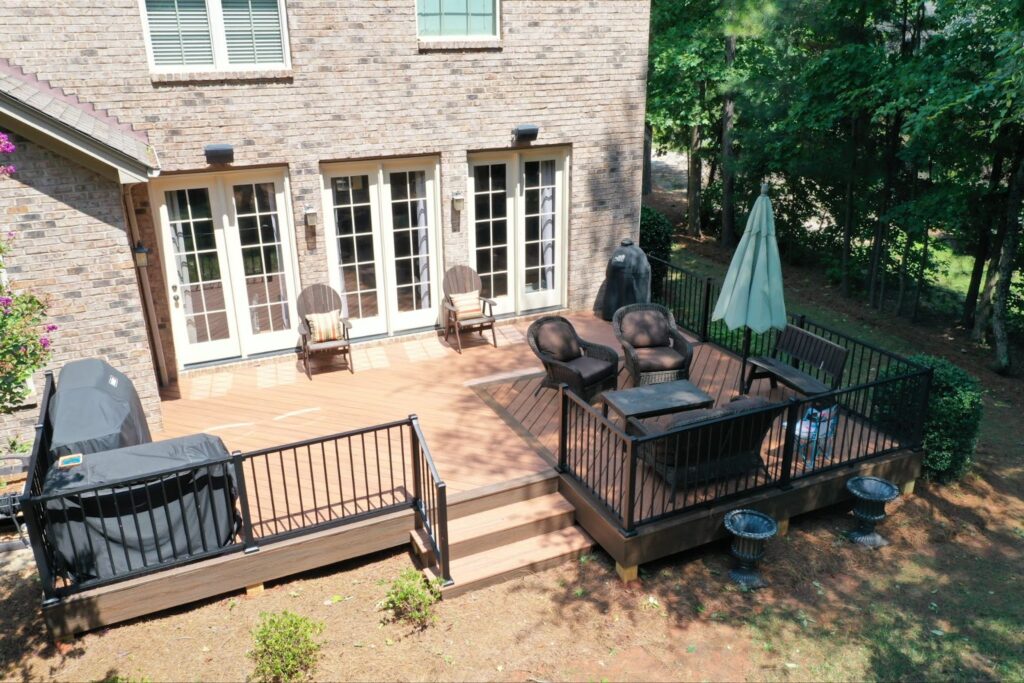 Deck Lifespan Concerns That Come Up
The big concern when adding hardwood flooring to your house is stumbling upon a big scratch one day. The same applies to your wooden or composite deck. For some of us, a simple scratch can just simply ruin your beautiful deck and therefore spoil your investment.
You will work hard and try not use your deck too much to prevent scratches. Then the question becomes, what was the point of this whole exercise if you cannot escape these durability concerns?
Well, composite virtually eliminates those concerns, especially with some of the higher end options offered by Trex and TimberTech on the market today. They are so dang durable, it will take a lot more than regular use to scratch these materials. So enjoy your deck, you deserve the ease of mind that composite brings to the table.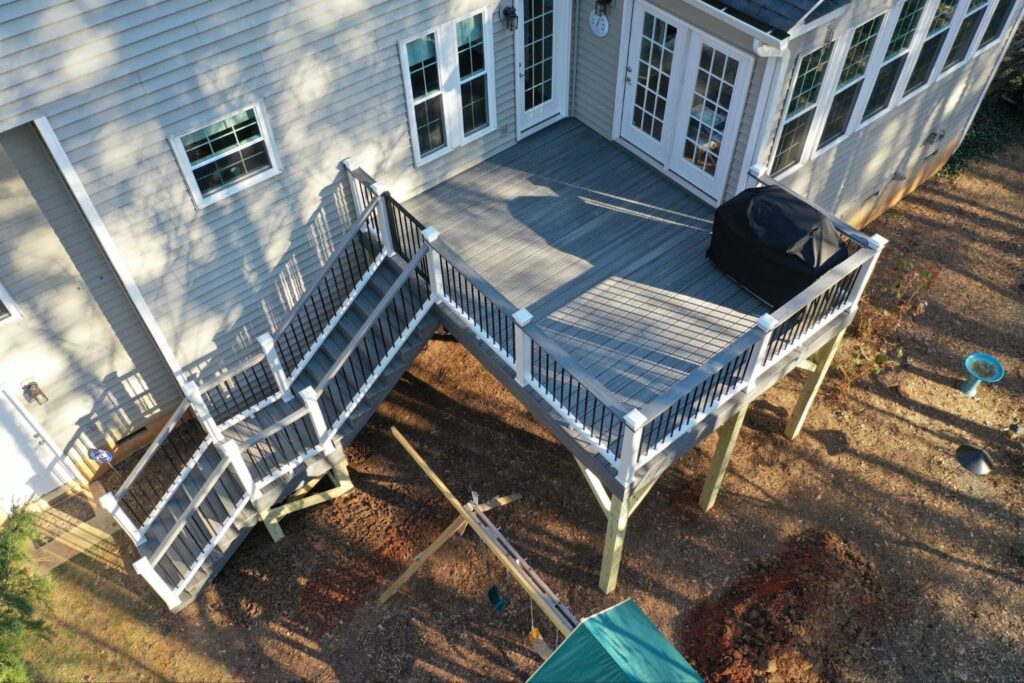 Let's continue to break down the advantages of composite decks when it comes to durability, to help you understand what you are buying and why.
Composite decks do not require seasonal maintenance. The yearly sealing, staining, or painting of a wooden deck can really wear on a person, and add invisible costs to owning a deck. Composite decks require none of that maintenance. The upkeep cost alone makes composite decks a strong choice for many homeowners.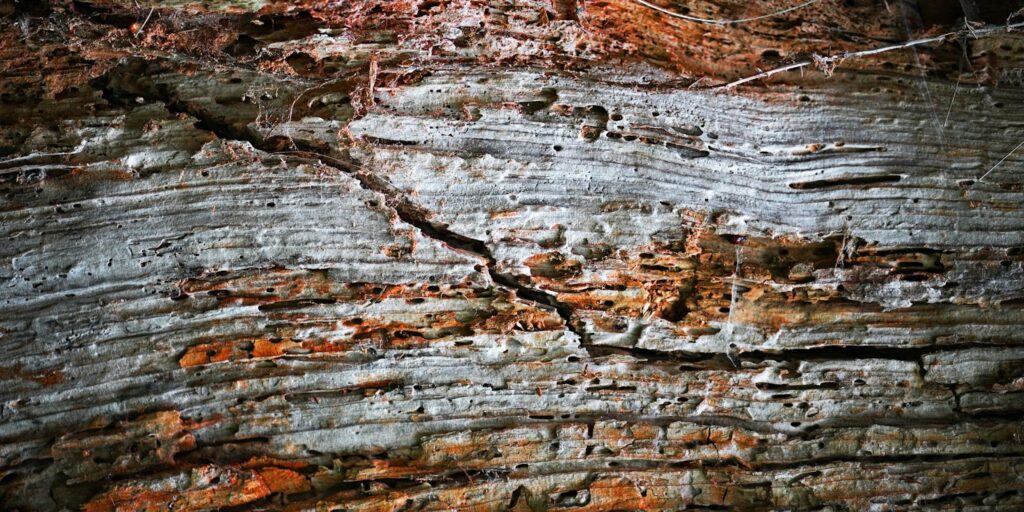 There is no rot or warp to worry about with composite material. Wood decks will inevitably take in moisture that damages them, that damage adds up over time. Composite decks are much more durable in that regard.
Composite decks will also never splinter in the same way that wooden decks do, which is an unaccounted for advantage for some folks, but invaluable for other families. If you've ever had to pull a splinter from your poor, screaming toddler's foot (or your spouse's, no judgment here), you will know just how much value a splinter-less deck can provide.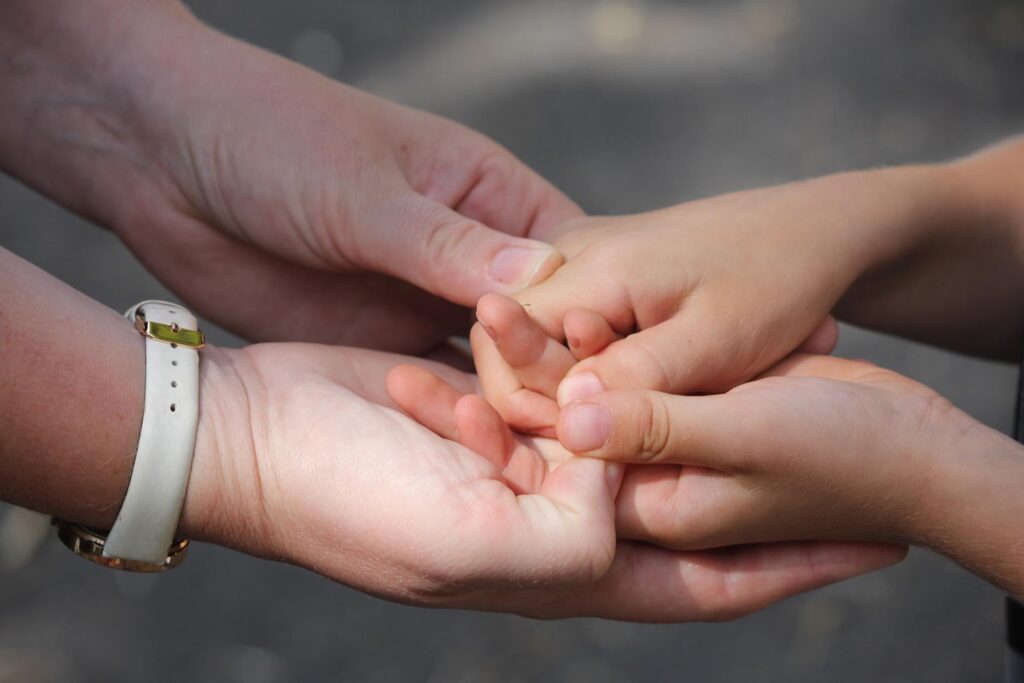 Let Us Help with Your Outdoor Living Project
A Deck Above is the area's premier builder of decks and a wide variety of structures to maximize your enjoyment of outdoor living. 
Maintaining Color Of Deck
You also do not need to worry about the rich color fading from your composite deck in the same way you would with a wooden deck. You paid for the deck of your dreams to look good and look good for a while, composite decks deliver on that in spades.
Composite decks are also so durable because they are immune to the insect and pest problems that often plague our beautiful wooden decks. Termites prefer real wood as a snack, and carpenter bees are much less likely to start their projects in your composite deck.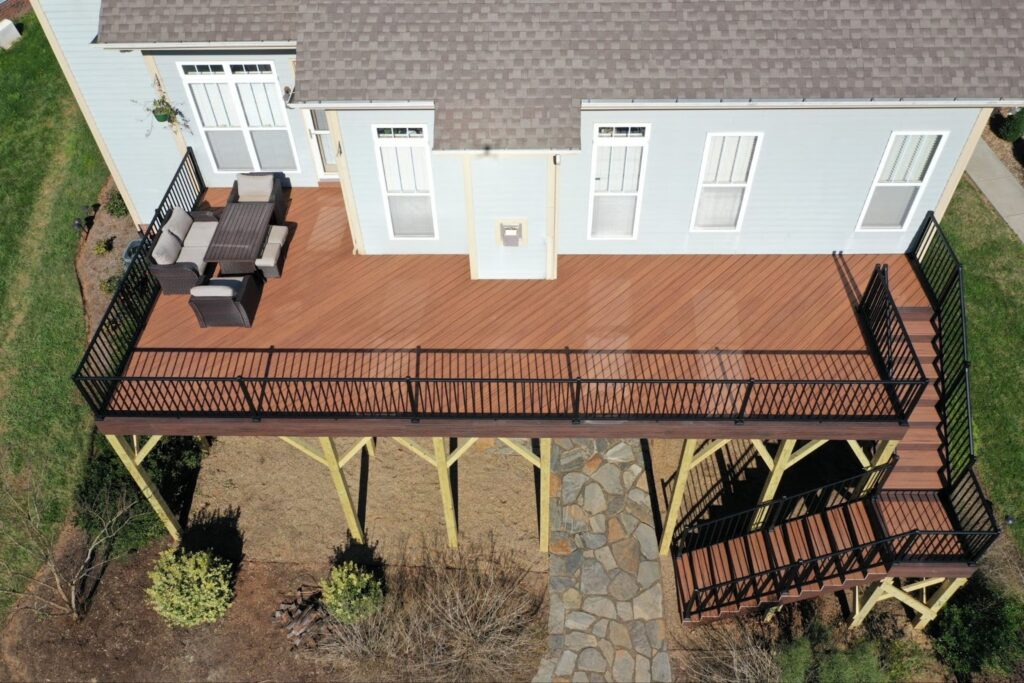 Composite decks have all the aesthetic advantages of wood with none of the costs. There's no worse feeling than seeing your luxurious deck's color get exposed to the sun and elements and slowly turn into faded and dull wood, almost becoming driftwood-like in appearance.
Unfortunately, that is often the reality of owning a wooden deck for many years, especially if you do not consistently maintain and protect it. Composite decks circumvent that reality completely and allow an easier and less stressful deck ownership experience.
Composite decks, because they are a mix of wood and fibers, sealed with composite, are also very easy to clean when they get dirty, another element of their durability. It is very hard (some would say near impossible) to damage them when you do have to maintain them.
Soap and water and/or in-home power washing are both easy and effective ways to keep your composite deck looking spotless, no need for a professional to come in.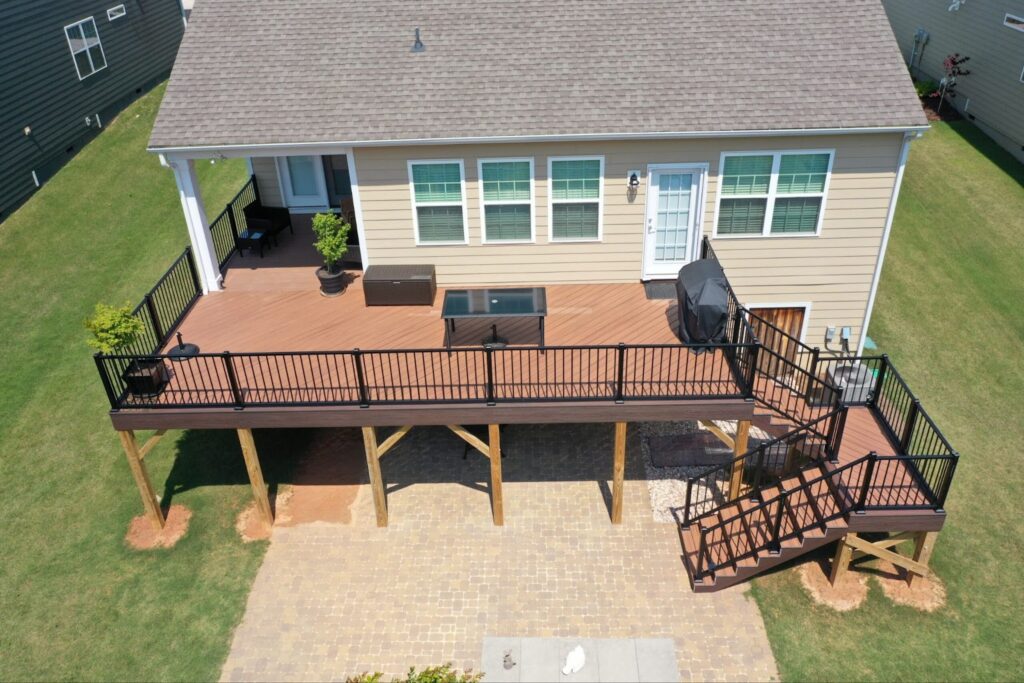 There is also a significant and green bonus to composite decks, if that is a concern for you and your family. When manufacturing the material for composite decks, they are typically made with recycled material that was destined for a landfill. The material is much greener than you might think!
By choosing the durability of composite, you are also adding, in a way that sacrifices nothing in terms of beauty, to the durability of the environment.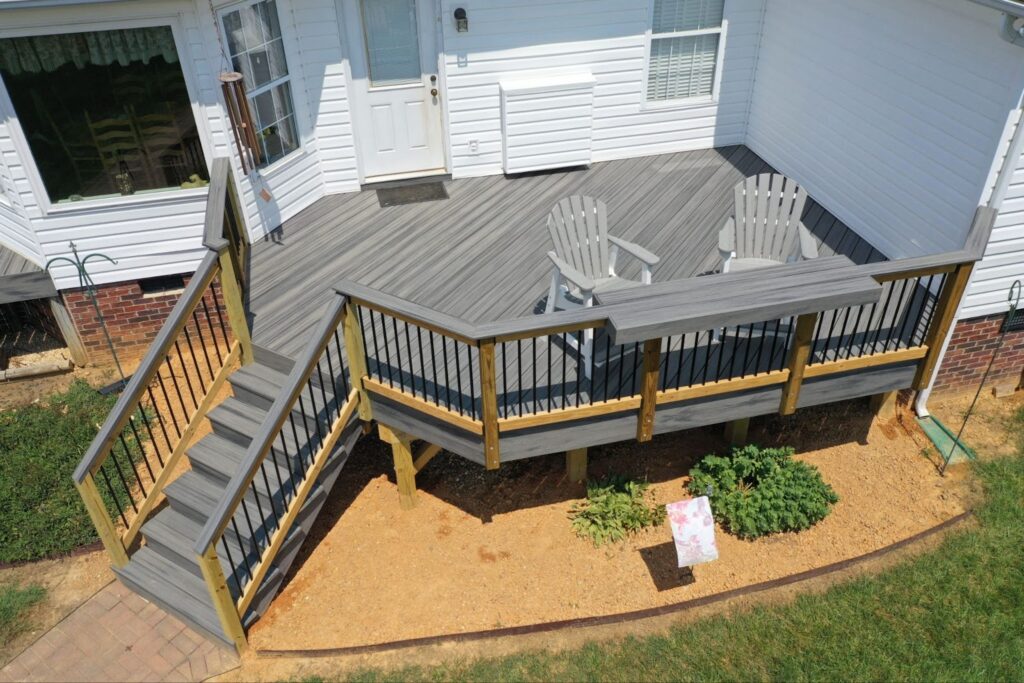 Wrapping Up How Long Does A Composite Deck Last
As you can see, there are so many elements at play that make composite decking so durable compared to other options on the market. All of these elements combine, much like the wooden and synthetic fibers in the composite material, to form a strong choice for your outdoor living.
So, if you are looking for the beauty and eye-catching aesthetic of wooden decking without the upkeep and durability concerns, composite decking is the right choice for you. You should be able to enjoy your composite deck for decades to come!