Steel frame decks are an increasingly popular home addition, offering a wide range of design options that can be tailored to the individual homeowner.
They are durable and require minimal maintenance, making them an ideal choice for any homeowner looking to create a unique outdoor area.
A steel frame deck can be used to create a beautiful outdoor living space perfect for entertaining guests or spending time with family.
We'll start with a bit of background info before going on with the list but feel free to skip it if it's stuff you already know.
Benefits of Steel Frame Decks
The strength and durability of steel make it a great option for those looking to enjoy their outdoor space without the worry of having to replace or repair it often.
Steel frame decks offer several benefits over traditional wooden decks.
Steel is more resistant to rot, mold, and insects than other deck materials, making it ideal for areas with high humidity or rain levels.
Steel also requires little maintenance compared with wood; all that's needed is a simple cleaning occasionally and occasional painting when necessary.
Additionally, steel frames are lighter than wood frames so they can be easily moved if desired.
This makes them perfect for renters as well, who may not be able to make lasting changes to the property around them but still want an attractive outdoor area.

Design Considerations
Design considerations are essential when constructing a steel frame deck.
The elements of size, load bearing capacity, and corrosion resistance must all be taken into account when designing a deck that meets the needs of the homeowner.
Size is an important factor in determining the appropriateness of a steel frame deck for any given property.
Steel frames provide more flexibility than wood frames due to their light weight and strength, allowing decks to span greater distances with fewer posts.
Furthermore, they are capable of supporting heavier loads than wooden decks due to their higher tensile strength and durability.
When selecting a steel frame, it is vital to consider its corrosion resistance in order to ensure lasting performance.
Steel can corrode quickly when exposed to saltwater or other moisture-rich environments without proper protection such as galvanized coatings or sealants.
Costs and Maintenance
The initial investment for the materials used to construct the steel frame is more expensive than other types of decks, such as wood or vinyl.
Additionally, professional services may be needed to properly install the deck's foundation and beams in order for them to support a safe outdoor living space.
In terms of ongoing maintenance costs, one of the advantages of having a steel frame deck is that it usually requires less upkeep than other types of decks.
Steel frames can last for many years without needing repairs or special treatments – only an occasional washdown with mild soap and water should be sufficient enough to keep it looking its best.
Anyway, we think you get the idea.
Without further ado, here are some of our top design picks.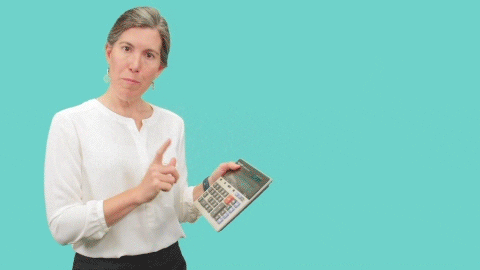 Design 1: Floating Deck
Floating decks are the perfect addition to any outdoor space, providing an area for socializing and unwinding.
Now, with a steel frame deck, you can enjoy the benefits of a floating deck while also enjoying superior strength and durability.
A steel frame deck is ideal for those looking to build a reliable outdoor living space that will withstand the test of time.
For starters, steel frames provide superior strength due to their high-quality construction.
Unlike wooden decks which can warp or crack over time, steel frames remain sturdy in all conditions and temperatures.
Additionally, they're much easier to install compared to traditional wood structures as the components are pre-cut and pre-drilled for speedy assembly.
Steel frames aren't just durable; they're also low maintenance—no painting or staining required!
Design 2: Multi-Level Deck
A multi-level deck is an excellent choice for homeowners looking to maximize their outdoor living space.
This type of design offers a variety of opportunities to create different levels that can be used for entertaining, relaxing, or simply enjoying the outdoors.
Steel frame decks provide a strong foundation for multi-level deck designs that will last for many years with minimal maintenance.
With the ability to customize various aspects of the design, such as shape, size, height and materials used, steel frame decks offer homeowners endless possibilities when it comes to creating an outdoor living area that fits their needs.
Steel frame decks have become one of the most preferred decking options due to its longevity and structural integrity.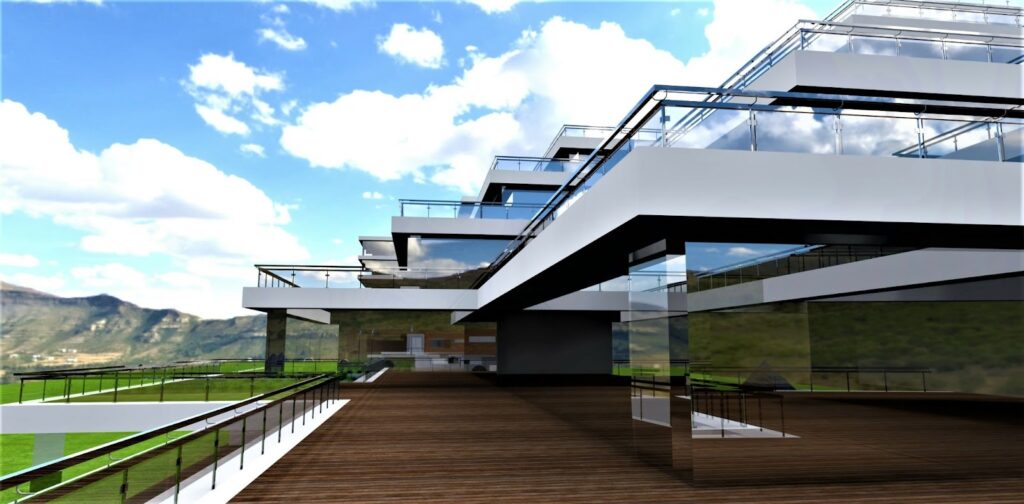 Let Us Help with Your Outdoor Living Project
A Deck Above is the area's premier builder of decks and a wide variety of structures to maximize your enjoyment of outdoor living. 
Design 3: Elevated Deck
Elevated decks are a great way to take advantage of outdoor spaces and create an extra living area.
Steel frame decks are especially attractive due to their durability and strength.
With a steel frame deck, homeowners can be sure that the foundation of their deck is sound and safe.
Steel frames are known for being one of the most reliable materials used in home construction projects due to its formability, strength, and resistance to corrosion.
Not only is it strong enough to hold up against harsh weather conditions, but also able to stand up against everyday use.
Steel frames also provide additional stability when compared to other materials such as wood or concrete.
This means that you'll have peace of mind when using your elevated deck day after day for years on end.
Additionally, steel frames offer flexibility when constructing an elevated deck with various shapes and sizes available based on your needs.
Design 4: Curved Deck
A curved deck is a unique outdoor feature that can add style and elegance to any home.
It's an excellent way to create an inviting outdoor space, making it the perfect spot for relaxing and entertaining.
Constructing a curved deck requires careful planning, as well as the right materials and tools.
Using steel framing on a curved deck provides additional strength and stability in comparison to traditional wood frames.
When creating a curved frame for your new deck, you'll want to begin by selecting the appropriate steel frame components.
Depending on the size of your planned design, you may need several different types of steel framing pieces such as angled clips, joist hangers, adjustable brackets, and post supports.
Once you have all of these components in place, you can start attaching them together using galvanized nails or screws to build up your desired shape or pattern.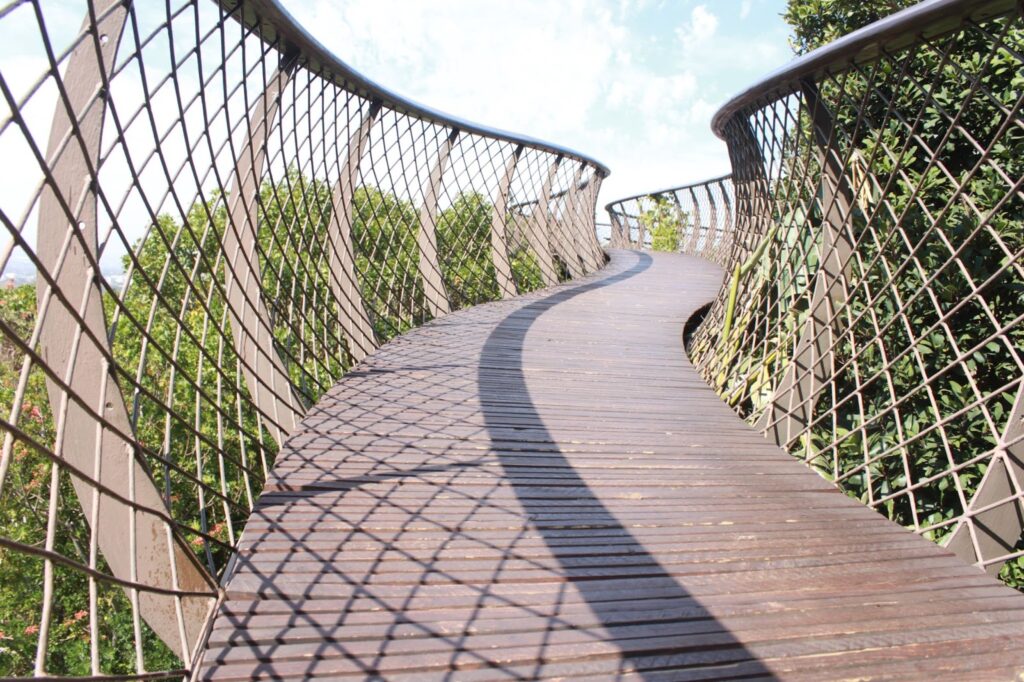 Design 5: Screened In Deck
Adding a screened in deck to your outdoor living space is a great way to enjoy the outdoors without worrying about pesky bugs.
Whether you are looking for shade or protection from inclement weather, a screened in deck can provide the perfect solution.
A steel frame deck can help create an ideal setting for your outdoor space.
Steel framing is durable and long lasting, so it will not need to be replaced as often as other materials like wood.
It's also low maintenance and easy to clean, making it ideal for those who don't have time for frequent upkeep.
Steel frames come in many sizes and styles, so you are sure to find one that fits perfectly with your outdoor décor.
In addition to being aesthetically pleasing and low maintenance, steel frame decks are also affordable compared to other materials like aluminum or composite frames.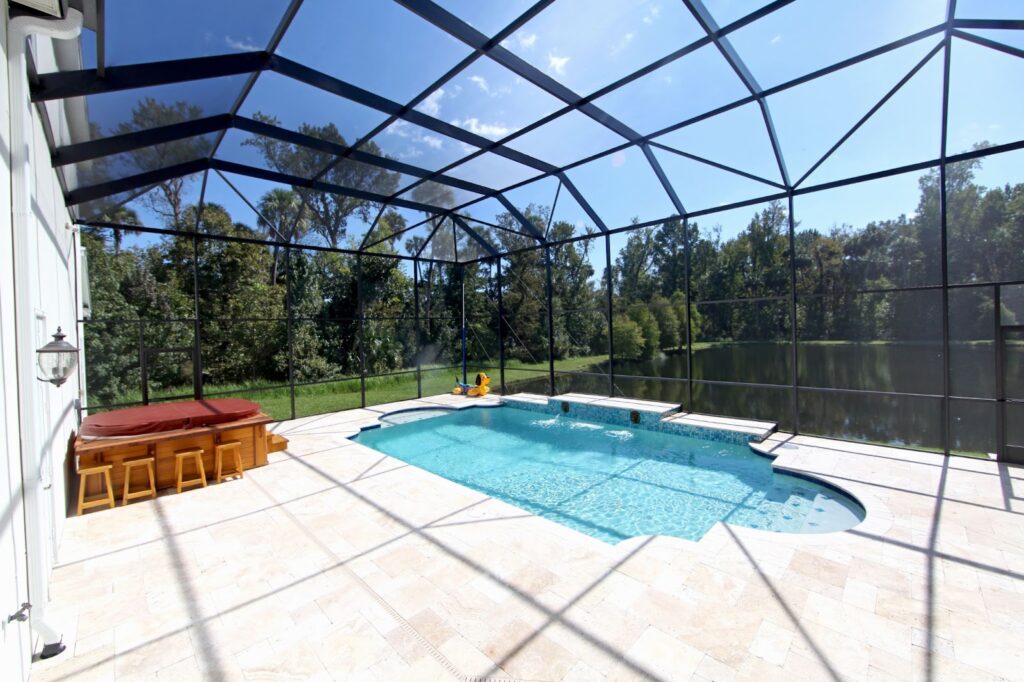 Conclusion
Steel frame decks are a great way to add lasting value and charm to your home.
They have a modern aesthetic, require minimal maintenance and can be designed to fit any size of yard or even an apartment balcony.
With the right design, you can create a stunning outdoor living space that is perfect for entertaining guests or just relaxing in the sun.
Steel frame decks are also an environmentally conscious choice since they use recycled steel and last longer than other types of decking materials.